Do You Know Johnny Depp Was Allergic to Chocolates?
Let's find out an interesting fact about our very own Johnny Depp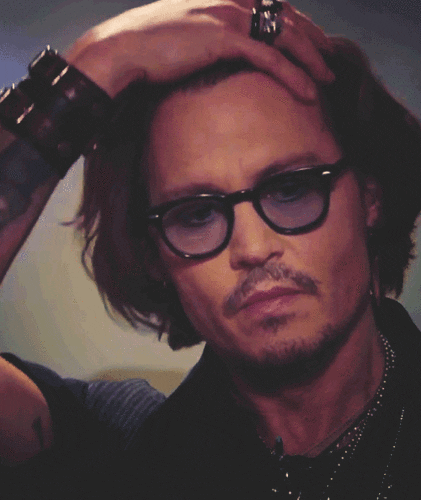 Johnny depp -- Image source via GIPHY
Who is not familiar with Johnny Depp? From Jack Sparrow in the Pirates of the Caribbean film series to William Blake in Dead Man, his fantastical and unique portrayals have made him conquer the hearts of thousands of fans worldwide. The talented Hollywood actor has the ability to transform into versatile roles. Besides his beloved roles in super hit movies, the American actor has been making headlines for winning a defamation case against his ex-wife Amber Heard. After winning the case, he made two million of his fans sign a petition against Amber Heard urging the makers to dismiss Amber from the movie 'Aquaman'. His personal life appeared to be in disarray in 2016, and he divorced due to allegations of verbal and physical violence from both parties.
Every fan admires his portrayal as master chocolatier Willy Wonka in the movie 'Charlie and the Chocolate Factory but do you know he was allergic to chocolates in his childhood? Sounds weird? The allergy and rashes made him dislike the chocolates when he was seven years old. According to Marie Claire, Depp used to have rashes leading to allergies because of chocolates. The chocolates contain different components like nuts, milk, gluten, etc., which can cause allergies. Fortunately, he overcame this condition as he got older. This was why he could perform in two of his amazing chocolate-related movies.
Image-Source: Pexels
It would not be wrong to say that he has a love-hate relationship with chocolates. Despite having an allergy, he appeared in two iconic movies based on chocolates. He has also appeared in the romantic comedy 'Chocolat' alongside Juliette Binoche and Dame Judi Dench. If you are a chocolate lover, dive into the bowl of succulent chocolate with both chocolate-themed movies of your favourite actor, Johnny Depp. His portrayal as a chocolate maker and lover will make you wonder how beautifully he portrayed his roles in both movies despite his unlikeliness of the chocolates in his real life. His passion for his occupation and dedication to his work made him what Johnny Depp is today. His chocolate allergy may have hindered him from filming his two chocolaty movies. But the urge to play versatile roles and explore different traits has made him rule the hearts of his fans worldwide.