Kete is NO MORE! Know the Actual Reason Behind Kim-Pete (Kete) Breakup
Check out what made Kim and Pete to part their ways!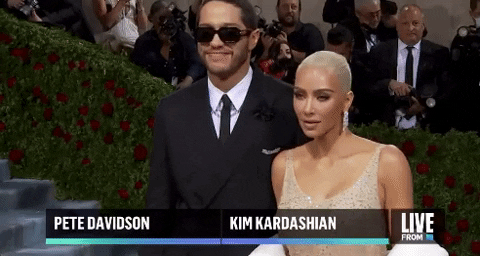 One of the most loved celebrities Kim Kardashian has ended her relationship with Pete Davidson. After dating for nine months Kim and Pete have decided to be just friends. Kim's fans are in shock and are curious to know what made them took this harsh life decision.  Long distances, age difference, tough schedules and different personalities seem to be the culprit behind their relationship breakup. The couple has been in limelight since October 2021. Their fans liked the chemistry between two after they made it official through their Instagram accounts in March. And their appearance on red carpet made them grasp attention of millions of fans in May.
This news of splitting up sparked huge concern among fans. A source confirmed to Page Six that the couple has a lot of love and respect for each other but the tough schedules and different life priorities and long distance made it really difficult to maintain a relationship thus leading to break up. Kim is 41 and a mother of four children. She is living in Calabasas, California with her kids North, Saint, Chicago and Psalm. Being a dedicated mother, her four kids are a priority to her. She has four kids with her Ex-husband Kanye West with whom she filed a divorce in February 2019. When Kim is away from her kids, Kanye West can play the dirty game of divide and conquer among her kids and it is completely unacceptable for her as a mother so she just wants to keep focus on her kids.
Pete is 28 and busy in filming a movie in Australia. The difference in age and different personality traits also contributed in their splitting. The comedian Pete is spontaneous and wants to fly whenever his work demands but Kim has to look after her kids. Her busy schedules and commitments with her businesses including Skims, KKW Beauty, KKW Fragrance and SKKN made her exhausted. These were the reasons she was unable to maintain the relationship with Pete.
The bond and love between Kim and Pete started after Kardashian hosted Saturday Night Live in October. Their love spiced up after a lip lock during a skit leading to a series of dating in November. Since celebrities have lives and preferences behind the cameras. Let them live with their own priorities and wish them luck in the new dimensions of their lives.